Teknos coating solutions for cranes
When it comes to exceptionally demanding industrial users such as crane manufacturers, quality coating means, most of all, mechanical durability. With cranes that operate outdoors, that requirement is complemented by ability to resist corrosion and UV radiation. Reliable operations need coating solutions that you can always count on, no matter the weather conditions or the size of the load. Teknos' industry-leading products, along with our technical service and assistance, ensure that an ideal solution can be found for every purpose and situation.
Especially with cranes that operate indoors, epoxy-based coatings are still being widely used to meet the requirements for mechanical durability. Outdoors, to add the ability to resist corrosion and UV radiation, polyurethane coatings are used together with epoxy-based primers. These products need to be extremely reliable and of the best possible quality. As cranes often operate under the most demanding conditions and toughest stress, zinc rich primers are used to further improve the corrosion resistance abilities and to further lengthen the overall lifetime.
Teknos has systematically developed its product range to answer the demanding and often evolving industrial challenges. For crane industries, we provide both traditional multi-layer solutions as well as one-layer solutions which, along with state-of-the-art product properties, ensure short through-put time. The epoxy-based, 70% volume solids, TEKNOPLAST HS 150 is an ideal solution for most indoor cranes whereas the polyurethane-based TEKNODUR COMBI 3560, with extremely high volume solids up to 92%, is recommended for outdoor cranes. Used on top of zinc rich primer, TEKNODUR COMBI 3650 meets even the most demanding NORSOK requirements.
Along with commitment to develop leading coating solutions, Teknos pays special attention to its presence in key markets. In all countries where Teknos has established its own operations, we provide comprehensive technical service in local language. Prompt deliveries help us take the best possible care of our customers, no matter where their operations take place.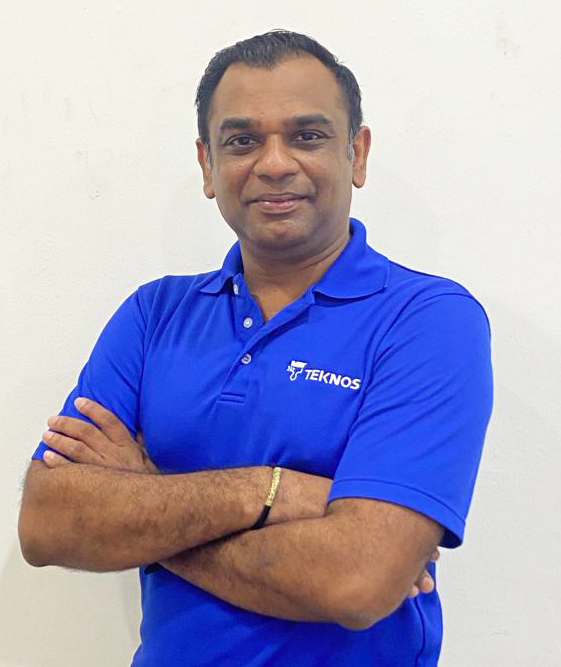 ASK FOR MORE INFORMATION
Selvandran Vello
Business Development Manager
+6013 8639400
selvandran.vello@teknos.com