Premium quality with Teknos paints
Porta KMI Poland, one of the leading door manufacturers in Eastern and Central Europe, is using Teknos coating solutions. Waterborne primers and paints from the TEKNOCOAT AQUA product range are the first choice in the finishing of premium interior doors from Porta.
The company, founded in 1992, employs 1,800 people and runs six production facilities with an overall capacity of 95,000 door panels and 85,000 door frames per month. Products are sold under the brands Porta Doors and Verte by around 100 authorised dealers in Poland and another 120 abroad. Besides Eastern Europe, Porta is active in 36 countries, including the German-speaking world, Great Britain and the African continent. The annual turnover is almost € 90 million, with an export share of around 25%.
The wide product range includes interior doors, entrance doors and exterior doors as well as folding and sliding doors, painted or veneered with wood or CPL depending on the range. The individual ranges are available in a wide variety of designs and specifications. Porta also offers custom-made doors as well as noise, smoke and fire protection versions. Porta are known for their high quality, value-for-money doors and have received many prestigious awards.
Streamlined production processes are a crucial success factor for the company. The factories at the main site Bolszewo and Suwałki near the Lithuanian border are some of the most modern of their kind in Poland; they are equipped with state-of-the-art technology, computer-controlled production throughout and have a well-positioned supply chain.

Competent Support
The relationship with Teknos began in 2014. Porta used the development of a new premium collection as the impetus to search for a new coating solution, as the paints used until then no longer met the high requirements. This solution was soon found with the TEKNOCOAT AQUA product range. At the start of 2015 Porta conducted extensive tests with spraying and curtain coating applications at the factory in Bolszewo. The tests were supported by Teknos Poland and specialists from the Teknos competence centres in Sweden and Denmark.


"We have opted for Teknos due to product quality,
but also because of the excellent technical support."
Zdzisław Kwidziński, Head of Research and Development, Porta

"The Teknos experts provided us with highly professional support during the tests and during the installation of the painting facility. We made multiple changes to which Teknos always responded in a quick and flexible way."
After completing the preparations, painting with the new coating system commenced in Bolszewo in Summer 2015. A short time later Teknos products were being used in the Arad factory in Romania.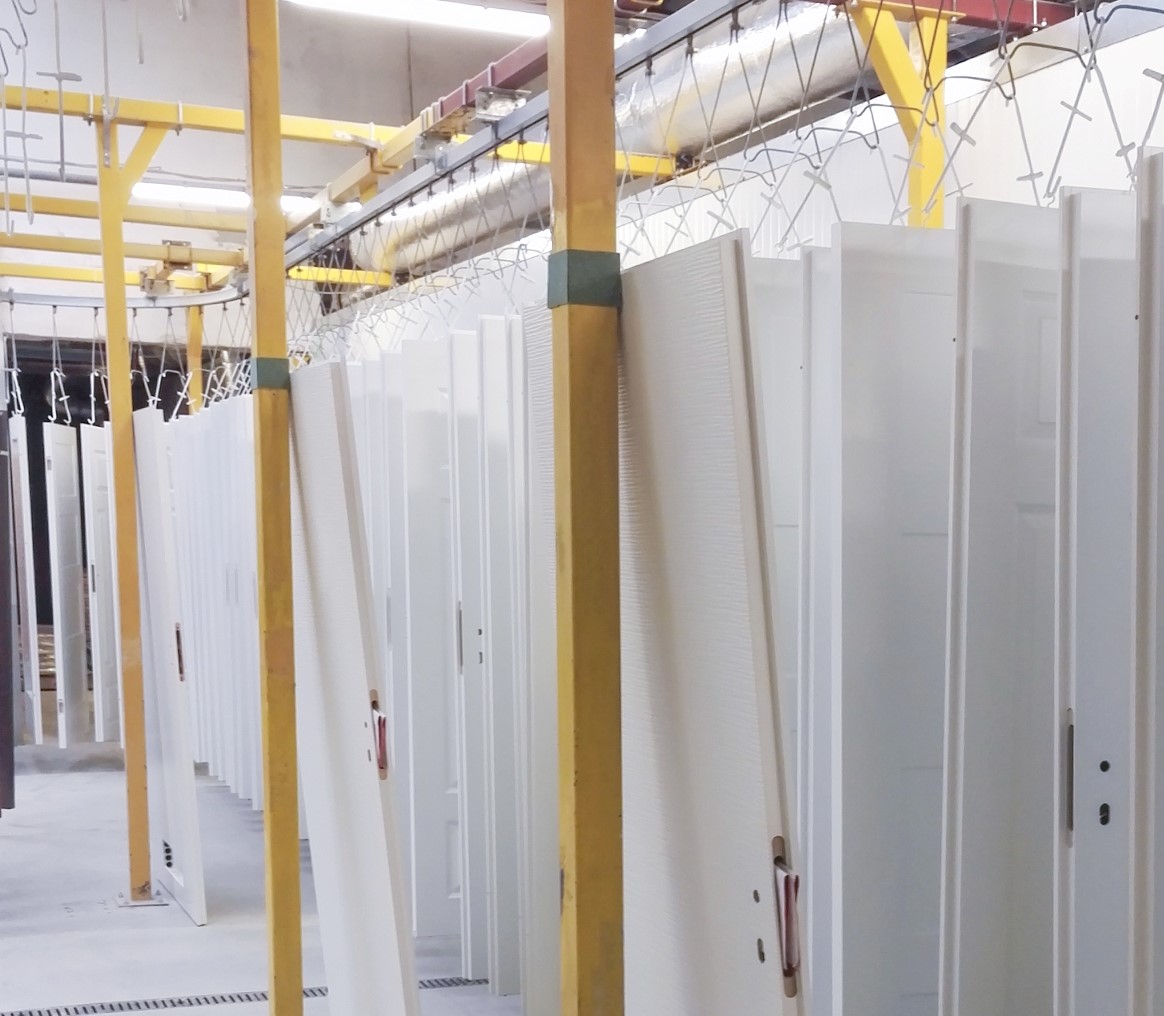 Premium paint for premium doors
In automatic and manual spraying techniques Porta uses the waterborne primer TEKNOCOAT AQUA PRIMER 1875 and the topcoat TEKNOCOAT AQUA 2577 in RAL 9003. In addition to versions in white, which account for most of the production, Porta also offers a coating system in RAL or NCS shades made to customer specifications. The product TEKNOCOAT AQUA 2580 is used here. The colours are tinted by a Teknos dealer near the factory in Bolszewo and delivered using the just-in-time system.
In high volume production (almost exclusively in white), Porta doors are generally finished in a fast curtain coating process with TEKNOCOAT AQUA PRIMER 1866 and the topcoat TEKNOCOAT AQUA 2572 in RAL 9003 at the factories. Both Teknos products have been developed so that they are fast drying, allowing items to be stacked quickly for use in production lines with short process times.
Premium doors in particular, are coated with Teknos paints, due to their honeycomb filling (perforated chipboard also available on request) with HDF board. These include the Porta interior door series VECTOR Premium with milling groove decor, the Nordic series SKANDIA Premium, FOCUS Premium with decorative glass elements, FORM Premium with modern chrome accents or the classic panelled series of doors ROYAL, LONDON and VIENNA.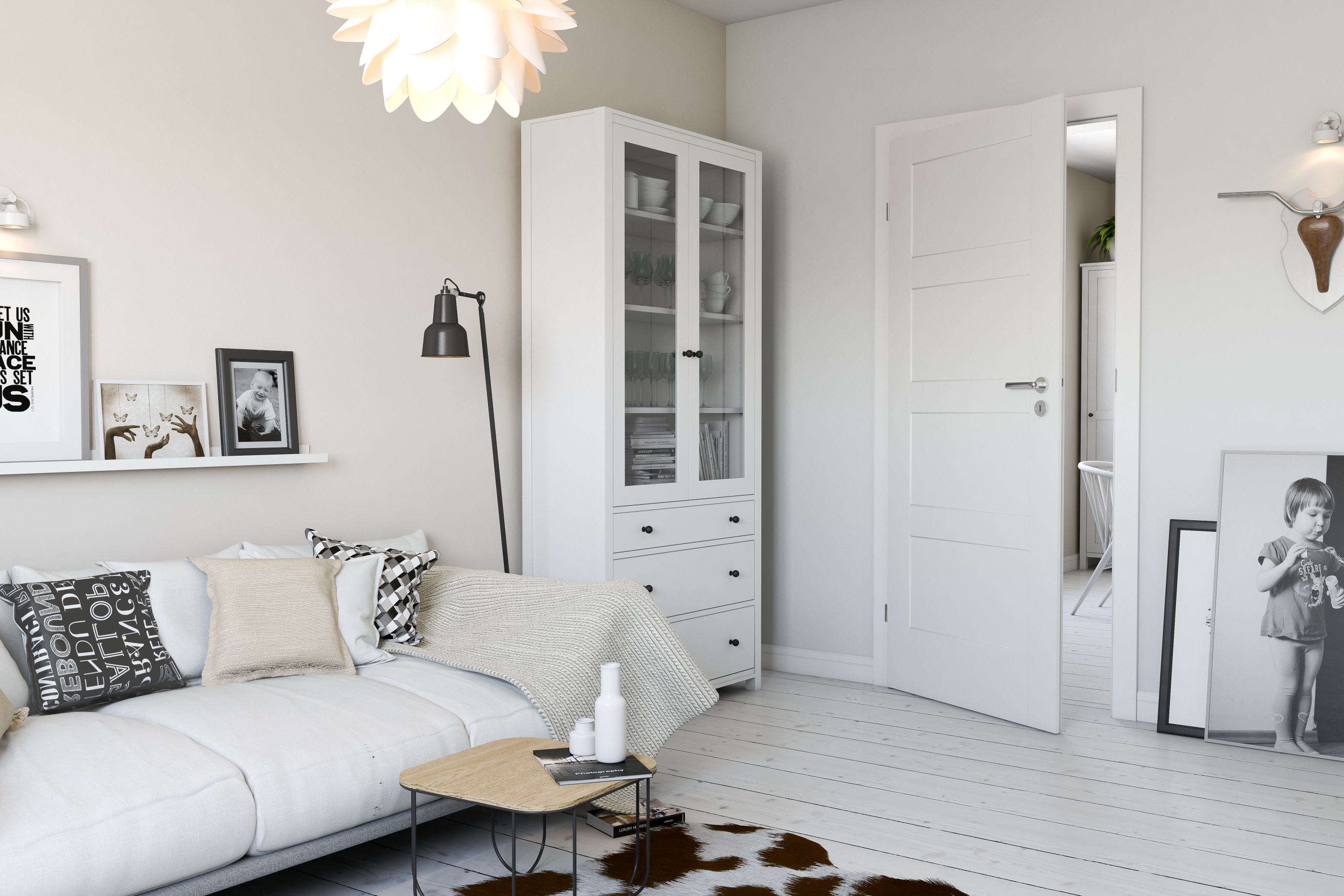 Partnership with a future
"The quality and application for surfaces under the Teknos system is what appeals to us", explains Zdzisław Kwidziński. "It has good filling and coverage on fibre substrates such as HDF and MDF. The paint surface is resistant to scratches and UV radiation and meets our high requirements both visually and in the way it handles after application. Its quick drying properties allow us to shorten our process times. Overall the Teknos system offers high quality with good cost-to-benefit ratio."

Porta also praised the service they receive from Teknos. "The delivery times are short and the product quality is consistent", according to Zdzisław Kwidziński. "What's more, they are highly flexibile, for example our local Teknos dealer can tint and supply special colours in small quantities within 24 hours."
Thanks to this successful relationship, Porta wants to increase their work with Teknos in the future. The coating of exterior doors, veneered interior doors and a production line with waterborne UV paints are all under discussion and well within Teknos' capabilities. The Porta/Teknos future looks bright.

www.porta.com.pl