Just like new: wooden kitchen doors restored with helo aqua 20
Dainty Decorators, a female-driven decorating business based in Basingstoke, take pride in their attention to detail and passion for accuracy which, as a result, offers their customers the highest standard of finish.
Using HELO AQUA 20, a semi-matt waterborne special varnish, Dainty Decorators transformed their customer's wooden doors. To begin the process, Dainty Decorators sanded the wood with Mirka equipment to remove old stain varnish. Afterwards, two coats of HELO AQUA 20 was applied in Light Oak. Not only has HELO AQUA 20 matched Light Oak to the original colour, but it has also provided great wear resistance leaving a reinvigorated, modern look with a fantastic smooth finish.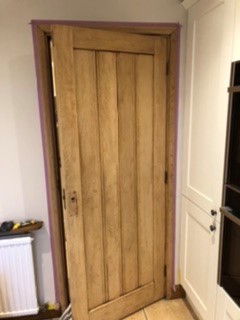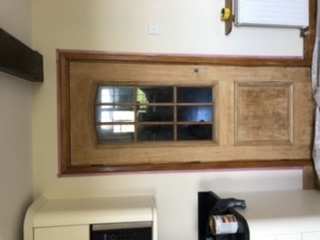 Discover Teknos' entire decorative wood varnishes and stains range here.