Teknos products shine in the renovation of an 18th Century Cottage
Teknos paints boast a range of multi surface paints and coatings which have been developed for professional decorators. They are based on low odour, quick drying, water-based technology and can be used on various surfaces.
A recent renovation of an eighteenth century cottage in Chobham, Surrey, was completed by Nick Sammut from Rushmoor Painting and Decorating who had been asked by his customer to use Teknos products.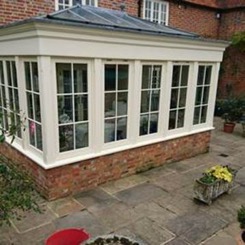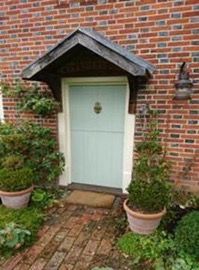 The cottage had fifteen rotten window frames that needed renovating and repairing; the oak had not been protected adequately by previous paints and therefore the customer, who had already selected a Teknos top coat, asked that the primer was from the same portfolio. Supplier of Teknos products, Holman Paints, which is based in Swindon, also recommended Teknos products to the contractor, leading Nick to use Futura Aqua 3, a Teknos primer, to coat the oak sealed windows. The benefit of using this waterborne, full-matt, alkyd based adhesion primer allowed the exterior wooden surfaces to expand and contract in changing weather conditions.
The front door of the cottage was painted with Futura Aqua 40 and the oak windows were painted with Teknos Aquatop. The semi-gloss paint is best used on top of Futura Aqua 3 primer and the Teknomix 50 Tinting System enables customers to choose from a wide range of colours; from opaque colours, Teknos Colour Mode collection, British Standard and European Colour collections such as RAL and NCS.
When asked what he thought of Teknos products, contractor Nick commented, "They're really good products. I have also used Timantti 7 on another project for the conservatory walls, kitchen walls and ceilings." Timantti 7 is a waterborne matt special acrylate suitable for use in both dry and humid areas and can be used in conjunction with the Timantti 3 primer."
Nick will use definitely use Teknos products again; "I have already priced many new jobs based on Teknos products. We are known for producing top quality work which would not be possible without quality products. You put your whole reputation on the line with the products you use. When you find brands like Teknos, you have faith in them performing the way they should without letting you or your reputation down."
For further information, explore the Teknos range further.