Protecting wooden visitor center's impressive surfaces against dirt and yellowing
PRO NEMUS VISITOR CENTER - AN OASIS IN THE SHADE OF A FACTORY
Pro Nemus is an experiential exhibition space located in the bioproduct factory area in Central Finland, where visitors can learn about Metsä Group's operations, products and innovations. The visitor center is built entirely from wood, and it displays wooden products and timber used in impressive structural solutions.
Pro Nemus' two-story exhibition center has received wide acclaim for its construction materials, welcoming atmosphere, and lightness. The space displays wood in various forms, such as plywood and the Kerto® LVL product. Although these products are predominantly used as construction materials, the visitor center brings them to the fore as impressive interior design elements. "The aim of the design was to create a visually inspiring space that presents Finnish wood in the best possible way. It was made to look like a warm, light oasis in the middle of the factory area," says architect Ulla Passoja.
The visitor center was intended to be a tour de force of Finnish wood construction skills, so the project was ambitious. There were also exacting requirements on the surface treatments. The surface needed to be impressive and feel like natural wood, but it also needed to be protected against dirt and yellowing.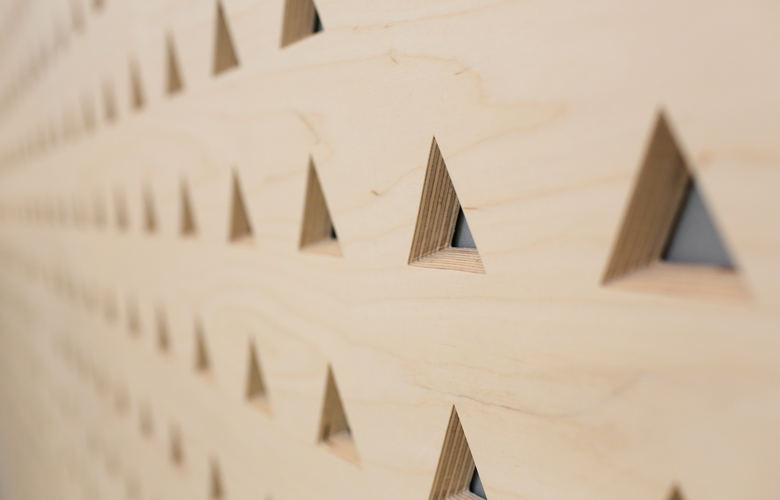 TEKNOS HAD THE PERFECT PRODUCT
TEKNOCLEAR AQUA 1331 full matt lacquer, tinted slightly white, was the optimal choice. "With the help of the professional design service from Teknos, we were able to try out several surface treatment options and ultimately select the best solution," Passoja says. The ceiling battening at the outdoor entrance was coated in weatherproof AQUATOP 2600-90 matt varnish.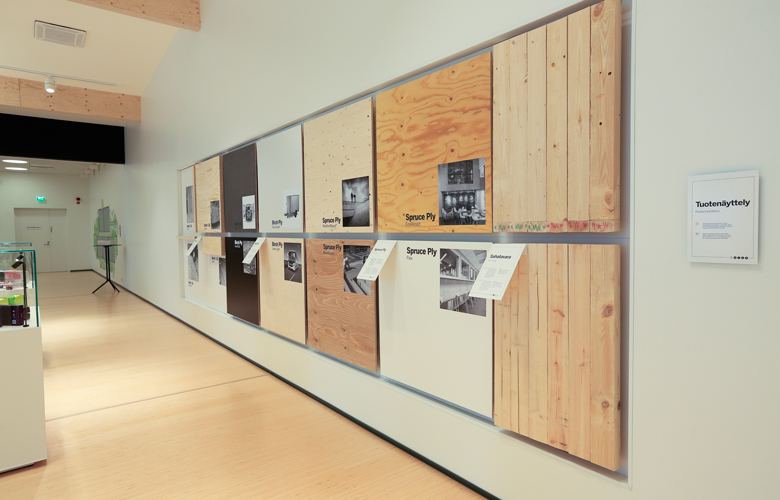 Pro Nemus has turned heads internationally, offering a stunning display of the solid characteristics of Finnish timber and wooden products. Laminated Veneer Lumber is an excellent construction material thanks to its light weight, strength, and workability, and it is suitable for demanding construction applications. It is no wonder that Pro Nemus finished third in the public vote for the Finnish Wood Architecture Award.