Promain expands professional range with TeknosPro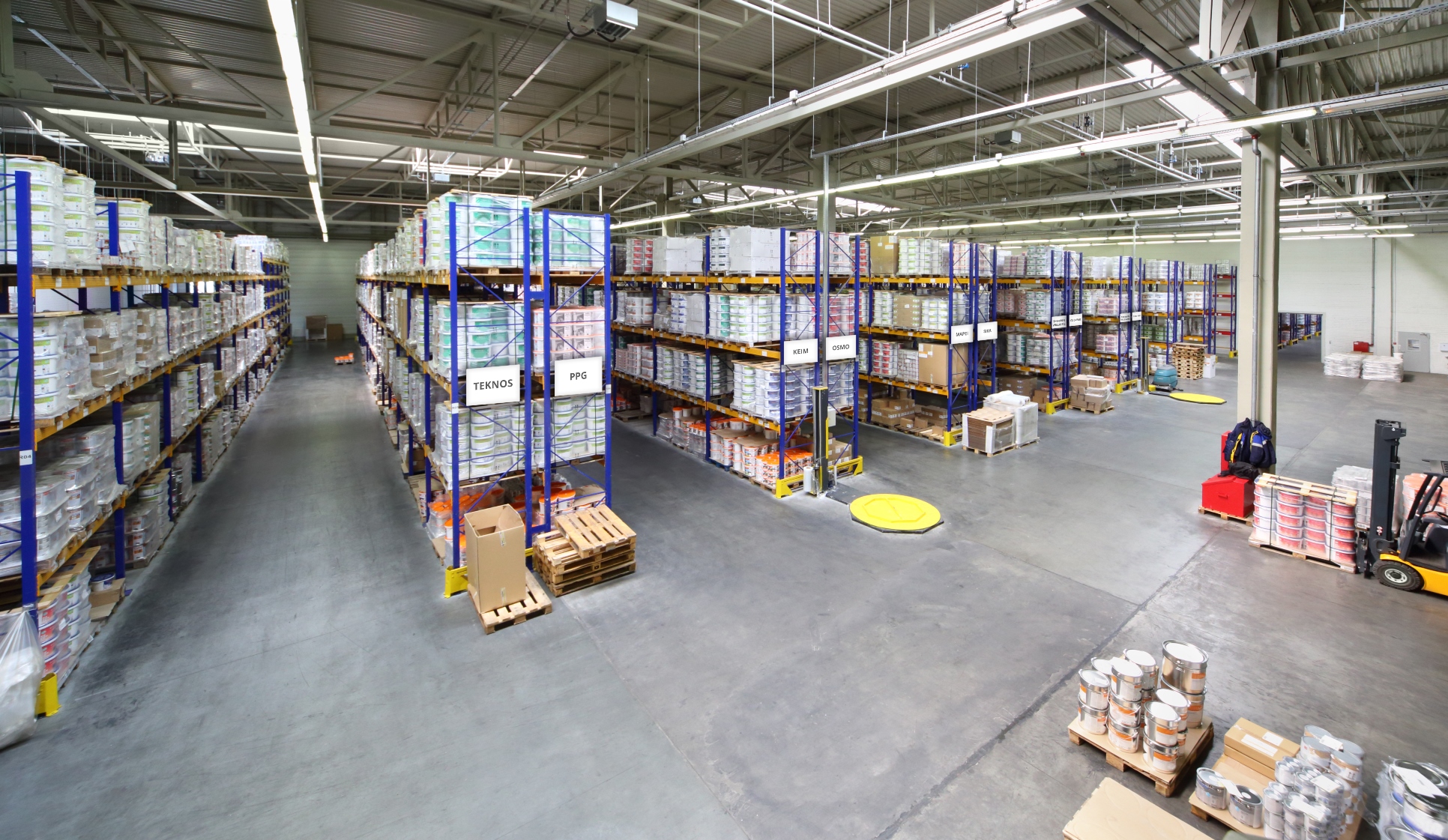 Promain, a leading distributor of industrial and commercial paints and coatings, has chosen to add the growing range of products from TeknosPro,( www.teknospro.co.uk), to its offering to boost its portfolio of products and meet customers' requirements for high quality and versatile coatings. Promain offer technical support for the full range of Teknos products from their manufacturer trained technical department at their head office in Hertfordshire. To complement this, they have technical sales representatives who are able to make site visits to discuss customers' requirements. Promain also offer the TeknosPro range of products available to purchase through their easy to use website – promain.co.uk
TeknosPro offers a complete range of coatings for interior and exterior use which are specifically designed for professional use on metal, wood and masonry surfaces.
Kat Ford at Promain commented, "We've had lots of extremely positive feedback from customers about Promain now offering TeknosPro's innovative coatings. Many of these customers are looking to work closely with Teknos and Promain. Previously, Promain focused predominantly on distributing products for steel protection, so we are pleased to now be able to offer our customers products for timber protection too; we are keen to use our new relationship with TeknosPro to expand the business into new sectors."
Promain has over 35 years' experience in the industry and prides itself on excellent customer service with a trained technical department offering clients in-depth expertise on products for specific projects. Promain's existing client base includes transport companies, hospitals, councils and heritage specifiers.
For further information on Teknos, contact 01869 208005 or visit www.teknospro.co.uk.
-ends-
Notes to editor
TeknosPro, www.teknospro.co.uk, is a range of water-based paints developed specifically for professional decorators. It covers interior and exterior wood, metal and masonry and includes products with specialist properties such as anti-bacterial and stain-blocking. Many of the TeknosPro paints are also Toy Standard and M1 compliant.
The range is offered by Teknos GBI, a leading supplier of waterborne coatings that are low-VOC, low-odour, scrubbable, quick drying and above all, durable. Teknos GBI has been established in the UK & ROI since 1991 and is part of global coatings company, Teknos, which has operations in more than 20 countries across Europe, Asia, and the USA. Teknos is one of Finland's largest family-owned businesses and employs approximately 1,800 people with net sales of EUR 384 million in 2017. The values of creativity, persistence and fairness permeate all that Teknos does while the company aims to make the world last longer by providing smart, sustainable coatings solutions.
With Compliments:-
Alison Relf
Taylor Alden Ltd
Unit 2, Temple Place
247 The Broadway
London
SW19 1SD
Tel: 020 8543 3866
Email: alison@tayloralden.co.uk