TeknosPro for professional paints
National Painting and Decorating Show, Ricoh Arena,
Coventry, 26 – 27 November 2019. Stand 23.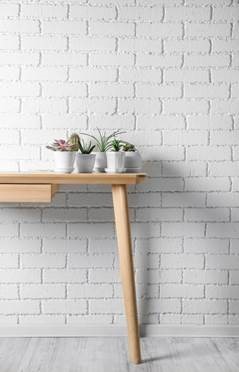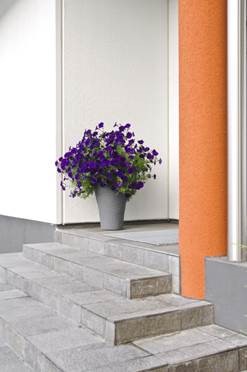 TeknosPro will once again display and demonstrate their portfolios of innovative and high-tech quality paints at the National Painting & Decorating Show 2019.
The ranges have been developed for specifiers and professional decorators and demonstrate the high quality finish that can be achieved with water-based paints.
This year's National Painting & Decorating Show will see TeknosPro showcasing their EN 13501-1 products classified for fire performance. Timantti Clean and Siloksan Anti-Carb paints are classified B – s1, d0 which covers the areas of fire behavior, smoke production and flaming droplets so makes them ideal for use on public buildings.
At the TeknosPro stand, visitors will also be able to see the popular Futura Aqua portfolio. The go-to for professionals is specifically designed for interior and exterior woodwork and metalwork. Take a closer look at their stunning range of colours, across the back panels of the TeknosPro stand.
Visitors will have the chance to discover and understand more about TeknosPro coatings and test samples on various substrates. TeknosPro will also host a Master Class where a representative will give an in-depth talk on the TeknosPro range for public buildings, including those classified for their fire performance.
For further information, and a full list of stockists, visit www.teknospro.co.uk or call Teknos on 01869 208005.
-ends-
Notes to editor
TeknosPro, www.teknospro.co.uk, is a range of water-based paints developed specifically for professional decorators. It covers interior and exterior wood, metal and masonry and includes products with specialist properties such as anti-bacterial and stain-blocking. Many of the TeknosPro paints are also Toy Standard and M1 compliant.
The range is offered by Teknos GBI, a leading supplier of waterborne coatings that are low-VOC, low-odour, scrubbable, quick drying and above all, durable. Teknos GBI has been established in the UK & ROI since 1991 and is part of global coatings company, Teknos, which has operations in more than 20 countries across Europe, Asia, and the USA. Teknos is one of Finland's largest family-owned businesses and employs approximately 1,800 people with net sales of EUR 384 million in 2017. The values of creativity, persistence and fairness permeate all that Teknos does while the company aims to make the world last longer by providing smart, sustainable coatings solutions.
With Compliments:-
Taylor Alden Ltd
Suite 103, Highland House
165-167 The Broadway
London
SW19 1NE
Tel: 020 8543 3866
Email: media@tayloralden.co.uk