Teknos GBI preventative actions in response to Corona virus
With the ongoing spread of Corona virus both regionally and globally, Teknos is taking a proactive approach to the situation.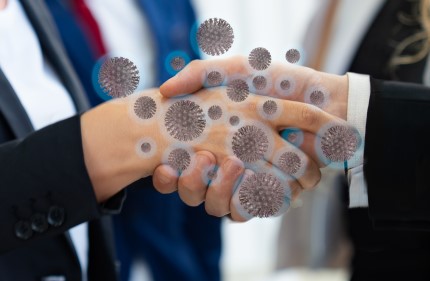 Supply to customers
We do not expect, at present, that the supply of coatings to customers will be affected. Our procurement department is continually working to ensure supply chain stability to secure Teknos operations and the raw material supply.
The situation is constantly in flux however, so Teknos is monitoring the development of Corona virus to anticipate any possible impacts to our supply chain. We will keep customers informed if the situation changes or if we identify any risk to orders and deliveries.
Visting Teknos
Following government advice, Teknos GBI is restricting access to our buildings at Bicester and Magherafelt. No visitors will be accepted into our building until further notice. Our freight forwarders are still welcome into our exterior compound to pick up consignments or make deliveries, however we ask that the driver remains in the vehicle.

Our sales team will also be restricting their movements but are still available on the phone.
Our customer services team is available as usual on 01869 208005 or sales@teknos.co.uk. Due to higher than expected call volumes we recommend placing orders via email.
Don't forget there is a wealth of advice on our website to help you, including information about your coatings and their application.

2-3 Day Standard Delivery
We are experiencing high demand for paint deliveries. To assist us in managing this increase we ask that you plan your paint requirements well ahead and make use of our 2-3 day delivery service. This will help us to minimise disruption to your supply.

Our 2-3 Day Standard Delivery carries a reduced delivery charge. For more information please visit our Services webpage or download our Delivery Services pdf.
Please do not visit our locations
at all

if you have any of the following symptoms:
Cough
Difficulty breathing
Fever
Please do not visit our locations
at all

if you have visited any of the Covid-19 countries specified here, in the last 14 days or have been in contact with anyone who has.
Further Teknos actions
Teknos takes its responsibilities to the wellbeing and welfare of its staff, customers and suppliers extremely seriously and wants to take additional preventive actions to not risk its personnel nor other stakeholders. Teknos has taken the following Group-wide steps:
A ban on all international travel by staff
Postponement of events and gatherings such as trade fairs and launch parties
Staff who can work from home are doing so
Personal hygiene advice for all staff including hand washing and keeping workspaces clean and regularly disinfected.
If you have any questions please contact Teknos GBI Customer Services Team on +44 (0)1869 208005.