TEKNOS CLEAN KIT
Exterior wooden windows and doors cleaning kit for homeowners
Regular cleaning of wooden windows and doors will restore lustre to the finish and prolong the period between maintenance times.
To assist with this recommended care routine, Teknos offers a Clean Kit containing everything the homeowner needs to care for their wooden windows and doors.
What's included in the Teknos Clean Kit?

TEKNOCLEAN 1956
A concentrated, alkaline cleaning agent for removal of dirt and grease from painted surfaces.

TEKNOCARE 4250
A water-based product to restore the sheen on lacklustre
exterior wood surfaces.

TEKNOCARE CLOTH
Microfibre cloth for applying TEKNOCARE 4250.

INSTRUCTION CARD
Step-by-step instructions on how to use these Teknos care products for the best results.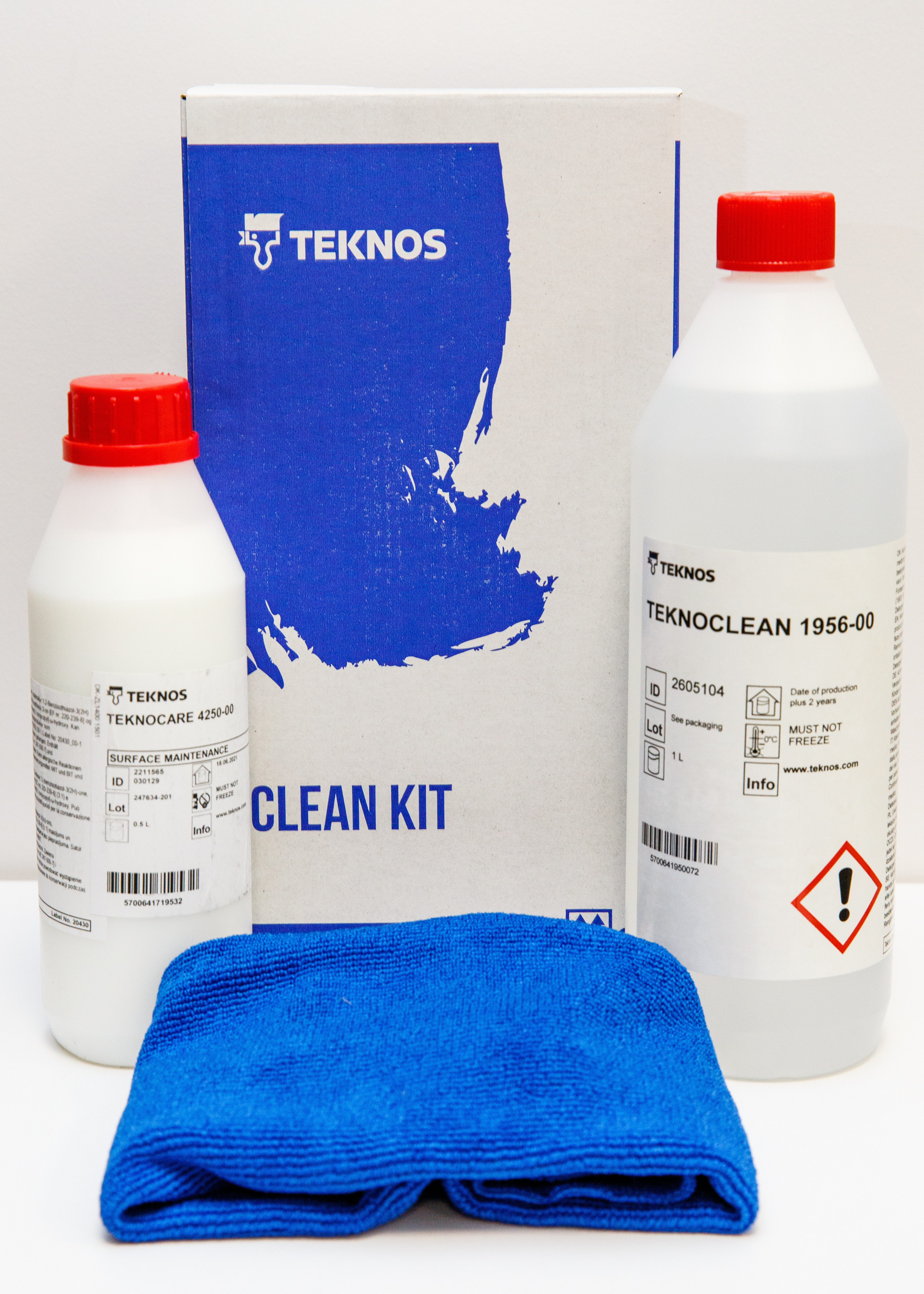 The Teknos Clean kit comes in a handy, recyclable box with all the contents neatly packed inside.
What to find out more?
CONTACT US FOR MORE INFORMATION
Bicester, UK | 01869 208005
Magherafelt, NI | 02879 301472
sales [@] teknos.co.uk