TEKNOTAR 200 INACTIVE
TEKNOTAR 200 INACTIVE
Urethane tar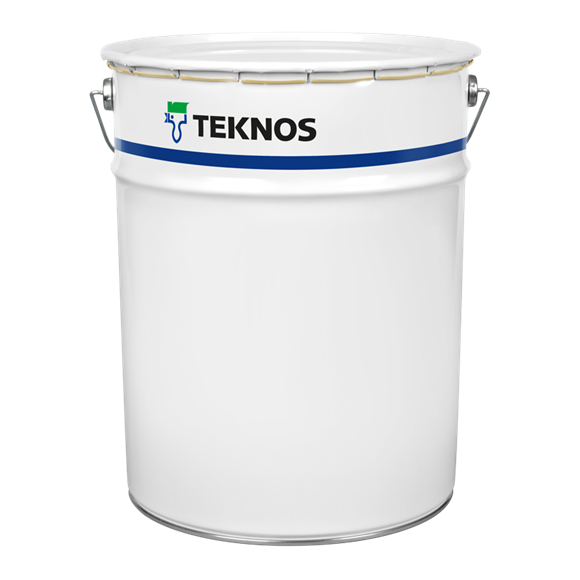 TEKNOTAR 200 is a quick-drying two-pack urethane tar.
To be used as a priming and top coat in paint system K45. TEKNOTAR 200 is suited for interior and exterior use and on submerged or subterranean steel structures. The paint can also be used on concrete surfaces.
TEKNOTAR 200 can be applied even in high humidity environments. TEKNOTAR 200 dries at temperatures as low as -10°C. TEKNOTAR 200 forms a thick, chemical resistant coating. The coating will provide surfaces with long-term protection against moisture and water.
Technical data sheet
Safety data sheet
| | |
| --- | --- |
| Solids | abt. 60 % by volume |
| Total mass of solids | abt. 900 g/l |
| Volatile organic compound (VOC) | abt. 400 g/l |
| Pot life | 4 h (+23 °C) |
| Mixing ratio | 2:1 by volume (comp. A : comp. B) |
| Hardener | Comp. B: TEKNOTAR 200 HARDENER |
| Gloss | Matt |
| Drying time – dust free | after 1 h |
| Drying time – touch dry | after 2 h |
| Thinner | TEKNOSOLV 9521 |
| Clean up | TEKNOSOLV 9521 |