TEKNOSAFE 2467-00
TEKNOSAFE 2467-00
Intumescent primer or paint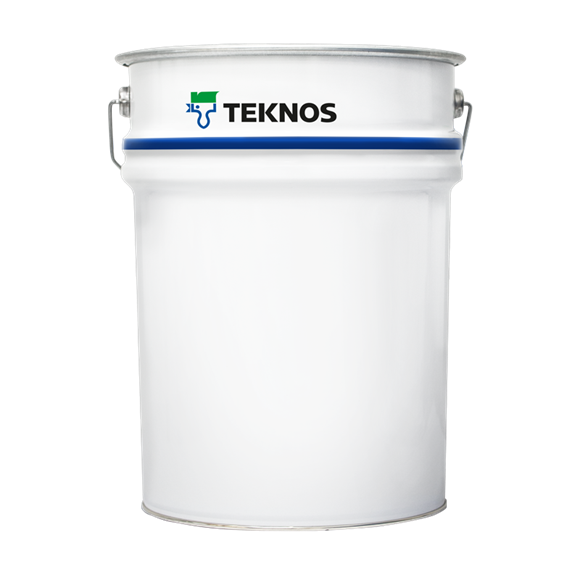 TEKNOSAFE 2467-00 is a water borne intumescent primer or paint for non-weathered wood wall and ceiling boards.
Used as an industrial primer or paint to improve "reaction to fire" (EN 13501-1) of non-weathered wooden surfaces. TEKNOSAFE 2467-00 is included in a coating system called Teknos FR Panel, in which only one topcoat is classified (see below). Before using the product, Teknos should be contacted to check the suitability of the product for the object in question.
Fire retardant properties have been classified according to B-s1, d0 EN 13501-1 (SBI test). Durability classes of reaction to fire performance, of fire-retardant wood-based product in end use applications according to EN 16755 (CEN/TS 15912 – DRF class INT1 and INT2). The classification system was made with TEKNOCLEAR AQUA 1331-01 as topcoat (for the specific ID no. please see the Technical Data Sheet for TEKNOSAFE 2467-00).
Technical data sheet
Safety data sheet
Other product specific documents
| | |
| --- | --- |
| Total mass of solids | abt. 750 g/l |
| Volatile organic compound (VOC) | abt. 27 g/l |
| Gloss | Matt |
| Theoretical spreading rate | The classification is made with ≥200 g/m² TEKNOSAFE 2467-00 and ≤100 g/m² TEKNOCLEAR AQUA 1331-01. |
| Density | abt. 1.24 g/ml |
| Drying time – touch dry | after 20-30 minutes |
| Drying time - overcoatable | After at least 12 h. TEKNOSAFE 2467-00 must be through-dry before application of the topcoat. |
| Thinner | Water |
| Clean up | Water |