TEKNOFINISH HAILRESIST 4800-22
TEKNOFINISH HAILRESIST 4800-22
Topcoat for spray application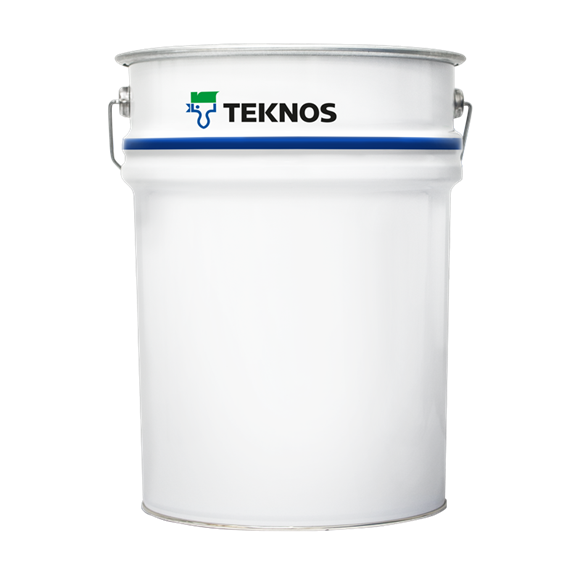 TEKNOFINISH HAILRESIST 4800-22 is a water-borne, industrial topcoat for planed wood designated for exterior windows, doors, and cladding.
Unique film technology absorbs the energy when struck by hail, preventing the coating film from cracking. With excellent adhesion and surface levelling, TEKNOFINISH HAILRESIST 4800-22 delivers high transparency through the coating film and is tintable to a wide range of shades. When using softwood, it is a requirement that the growth ring angle in relation to the primary exposed surface of the wood is kept between 5° and 45°. CERTIFICATES, APPROVALS: - Is blocking resistant according to EN 927-10:2019. - Showed no cracks in the extended impact test according to EN 927-13:2019 with energies corresponding to the hail resistance class 3 of the classification system "Hagelregister". - When tested by the hail gun test in accordance with hail resistance class 3 of the classification system 'Hagelregister', the product showed no cracks on impact sites.
Surface preparation
The surface to be treated must be dry, clean, and free from dust. The moisture content of the wood should be approx. 13% and should not exceed 15%. Pretreatment is required for wood substrates not meeting Durability Class 3, EN 350:2016. Teknos has a range of preservative products meeting the requirements of EN 599-1, please contact Teknos for further guidance.
Application conditions
Stir thoroughly before use. Optimum temperature for products and surroundings: +18°C - +22°C. Optimum relative air humidity: Approx. 50%. Wet film range 350-375 µm - softwood. Wet film range 325-350 µm - hardwood.
Storage
Storage temperature is +5°C - +30°C. Shelf life in unopened containers: See "Best before date" on the label.
| | |
| --- | --- |
| Volatile organic compound (VOC) | abt. 10 g/l |
| Tinting system | Teknocolor |
| Theoretical spreading rate | 2.5 m²/l |
| Thinner | The product is delivered ready for use. |
| Clean up | Water. |
| Colours | Base T (translucent colours). |
| Packages | 20 l |
| Safety markings | See safety data sheet. |