EPITAN 60
EPITAN 60
Antistatic Epoxy Tank Coating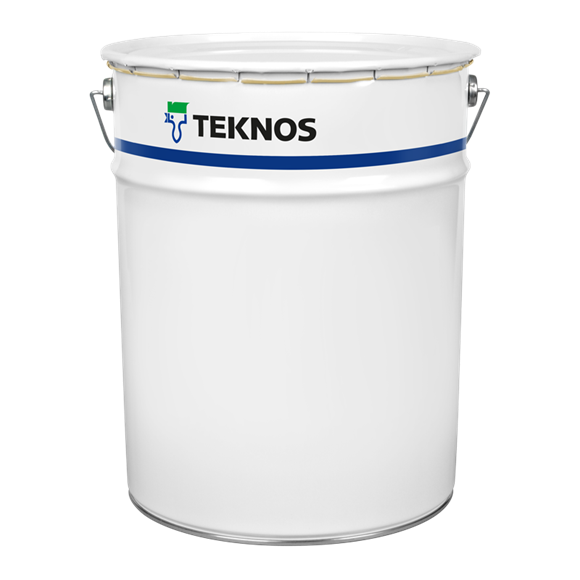 Chemical resistant
Conductive (ESD)
2-component
Solvent-borne
DTM (direct-to-metal)
Primer
High solid epoxy paint, thixotropic, two component, cured with amines, containing conductive pigments.
For protection of inside linings of tanks, cisterns and piping installations for liquid fuels and flammable liquids and protection of steel constructions operating in corrosion aggressive environment, where antielectrostatic properties are required.
Hard coating with good adhesion to surfaces. Coating resistant to water, salt and alkali solutions, oil, fuel oil, heating oil, diesel, motor gasoline, ethyl gasoline, unleaded petrol, biofuel, aviation fuel, glycol, glycerine and xylene. Coating has antielectrostatic properties. Volume resistivity of the coating is lower than 108W at recommended film thickness. Coating fulfils requirements according to PN-92/E-05200 and TRbF 401 standards. When exposed to sun radiation, the tint of the coating may change without impairing the antielectrostatic properties.
| | |
| --- | --- |
| Solids | abt. 72 % by volume |
| Total mass of solids | abt. 1440 g/l |
| Volatile organic compound (VOC) | abt. 240 g/l |
| Pot life | 2 h (+23 °C) |
| Mixing ratio | 100:27 by volume (comp. A : comp. B) |
| Hardener | Comp. B: EPITAN 60 UTWARDZACZ |
| Drying time – dust free | after 6 h |
| Drying time – touch dry | after 12 h |
| Drying time – fully cured | after 7 days |
| Thinner | Not needed. In exceptional circumstances use TEKNOSOLV 779. |
| Clean up | TEKNOSOLV 564 |