Make the world last longer
Teknos is becoming a more serious international player on the market. The job of the marketing communication department has just got much bigger as a result. Numerous strategic measures have been implemented to set a course for the future.
Several company takeovers, new target groups, new markets - communication tasks at Teknos have become increasingly complex over the last few years, which is why Teknos is currently stepping up its efforts to restructure and extend communication into different markets.
Group Communications Manager Minna Koistinen has been responsible for organising communication at Teknos in Finland since the spring of 2016. Numerous strategic measures have been implemented this year under her guidance and in close collaboration with various divisions, including Group Industrial Wood Marketing in Vamdrup. Strategic measures such as the further development of the brand strategy, a new corporate design, standardisation of Teknos national websites, a social media strategy and the development of numerous tools that make it easier for Teknos marketing employees all over the world to work more efficiently and contribute to developing a clear, distinctive brand identity. The core mission statement is 'Make the world last longer' - increasing the service life of products with intelligent, technically advanced coating solutions. Sustainably and in close collaboration with the customer.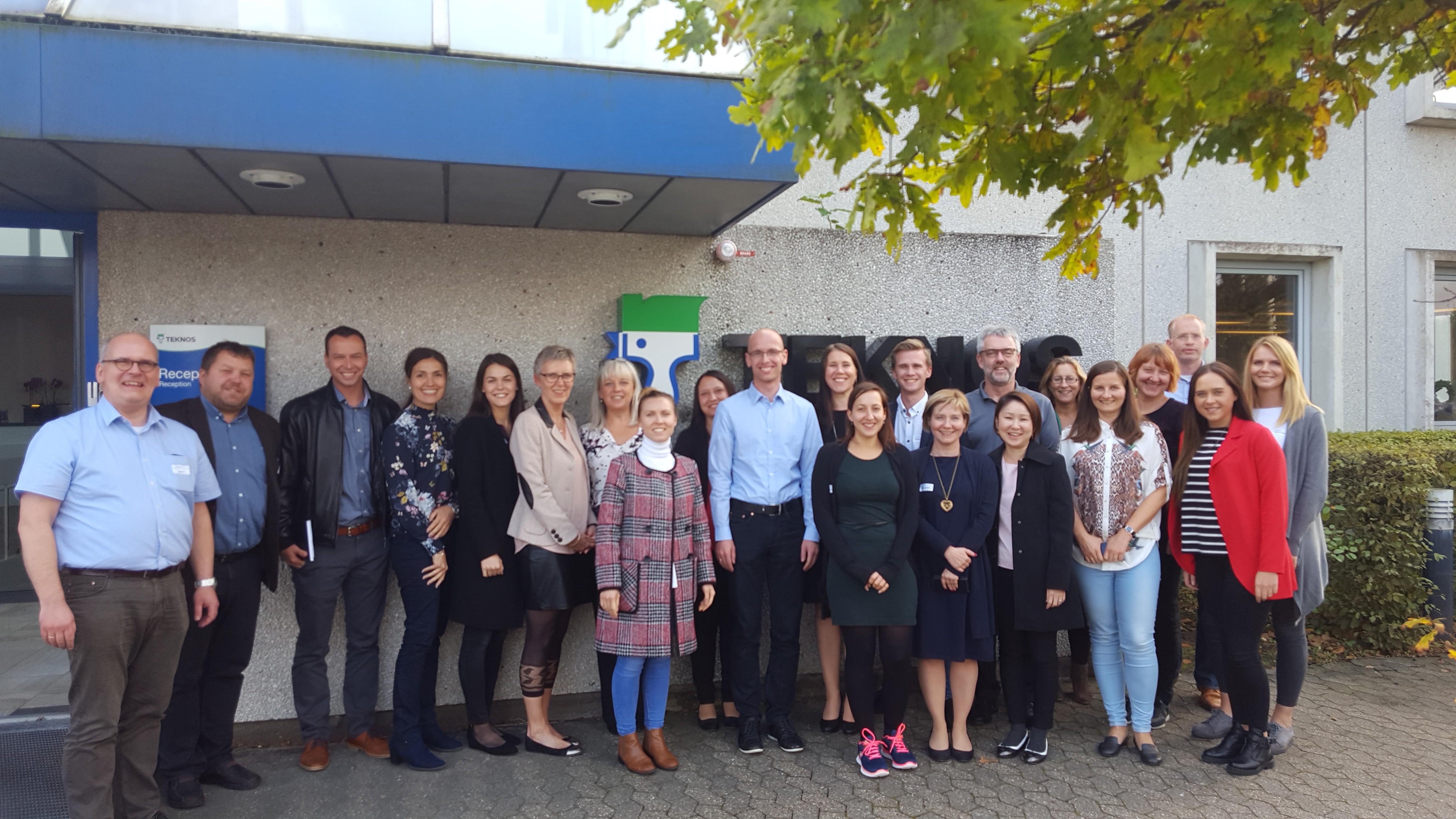 In the Industrial Wood division, the different marketing tasks are implemented by a growing team (photo). In addition to the Group Marketing division in Vamdrup, this team also comprises marketing representatives from local Teknos subsidiaries, including integrated organisations Drywood (The Netherlands) and Feyco Treffert (Germany/Switzerland/China/Malaysia/USA). At the last Industrial Wood Marketing Meeting in Vamdrup held at the end of September, almost twenty countries were represented ranging from Finland to China. Teknos is well placed to meet the challenges of an increase in the number of communication tasks and will make every effort to inform and support customers more effectively in 2018.