What is there to see at the Teknos booth?
Mouldings, interior doors, wall and ceiling panelling products, furniture, fire-retardant coatings, windows, exterior doors – the list of subject areas at the Teknos booth in Hannover is long. And just a few steps away: FEYCO TREFFERT, a new member of the Teknos Group since beginning of May. Come pay us a visit – you won't be disappointed!
Hanover will once again be the capital of the woodworking industry from 22 to 26 May. More than 90,000 professionals from all over the world are expected at the exhibition. If you are actively involved in the wood coating industry, make sure you pay a visit to Teknos in Hall 17. As well as to FEYCO TREFFERT: Since beginning of May Feyco AG und Treffert Coatings GmbH belong to the Teknos Group. You will see the latest FEYCO TREFFERT product highlights just a few steps away from Teknos at stand C65.
Industrial coatings for interior use
The booth focuses primarily on interior wood coatings. "Our company is now growing especially well in the area of industrial coatings for interior use," explains Carsten Lauth, Business Director. "Last year we launched numerous new products and extended our market position in many countries. We want to offer our customers the best solutions, which fulfill the various requirements for the surface and quality." And that is exactly what we will show in Hannover."
Part of the future offer will include FEYCO TREFFERT. At the beginning of May, Teknos acquired the two companies Feyco AG (Switzerland) and Treffert Coatings GmbH (Germany). With more than 100 years of experience in surface coatings and a global network, FEYCO TREFFERT offers coating solutions for wooden doors, floors, furniture and wood protection. At LIGNA, just a few steps away from Teknos, you will find the FEYCO TREFFERT booth in hall 17, stand C65. FEYCO TREFFERT will showcase various coating systems for parquet, laminates and design floorings, solutions for digital printing applications, soft-touch coating systems for furniture and a range of coating systems for roller and spray applications for doors.
The main focus at the Teknos booth are mouldings, interior doors, and ceiling and wall panelling. With the aid of practical examples, Teknos will present modern, process-optimised solutions for clear and pigmented coating systems for interior doors, door frames, mouldings, and high-gloss panels.
Fire-retardent coatings for interiors are also featured. The Teknos FR Panel clear coat system by Teknos consisting of TEKNOSAFE 2467-00 and TEKNOCLEAR AQUA 1331 offers a modern fire-retardant solution which has reached B-s1, d0 classification. It produces natural wood surfaces on paneled walls and ceilings, even if stringent fire safety requirements apply. The system is used in the 6,000-square-meter ceiling structure in the foyer of the AccorHotels Arena in Paris, for example.
Windows and exterior doors also feature in Hanover in addition to interior applications. The Teknos booth will present different examples of modern coating solutions for these application areas.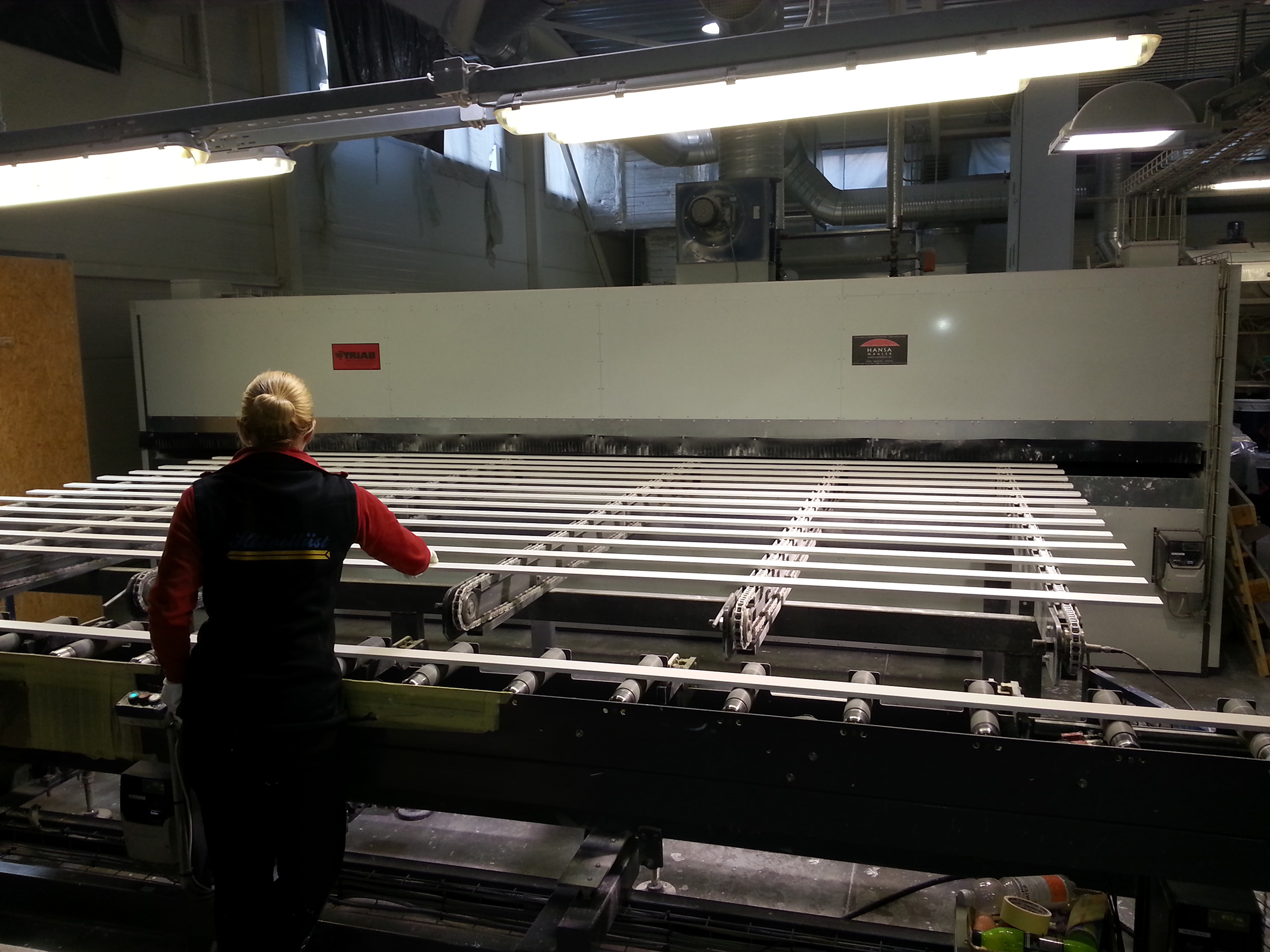 We invite you most warmly to come and visit:
LIGNA 22.-26. May 2017 in Hanover
Teknos in Hall 17, Booth D76
FEYCO TREFFERT in Hall 17, Booth C65
Teknos contacts from different countries will be manning the booth throughout the exhibition. If you wish to make an appointment or require an entry voucher, please contact your Teknos contacts on location.