TEKNOSAFE 2467-00
Fire-retardant coatings are essential for compliance with fire safety regulations in wood construction. Teknos is now offering a solution for interior wood panels: the new Teknos FR PANEL system. Applications include interior wall and ceiling panels in the interior or in areas which are not exposed to weathering.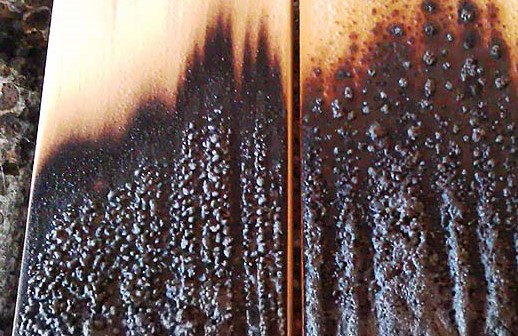 The system is based on the fire-retardant, clear coating TEKNOSAFE 2467-00. This coating foams up when subjected to heat, creating an insulating layer made of microporous carbon foam, which effectively insulates the treated wood against heat. Depending on the specific requirements, TEKNOSAFE 2467-00 is used either alone or as a Teknos FR PANEL system with the clear coating TEKNOCLEAR AQUA 1331.
The coating is classified for factory manufacturing and meets requirements of Euroclass B S1, d0, as long as the quality management requirements are fulfilled. Detailed information on fire protection class, substrates and application is available on request. The new fire-retardant coating is expected to be available by November of this year.