Interior door coating
TEKNOCOAT AQUA 2580 is a waterborne topcoat which is ideally suited to industrial processes, thanks to its short drying times and excellent blocking properties. It yields very hard, robust surfaces which meet the strictest requirements. TEKNOCOAT AQUA 2580 is used in a system with waterborne primers, TEKNOCOAT AQUA PRIMER 1866 or TEKNOCOAT AQUA 1875 and is tinted at the factory.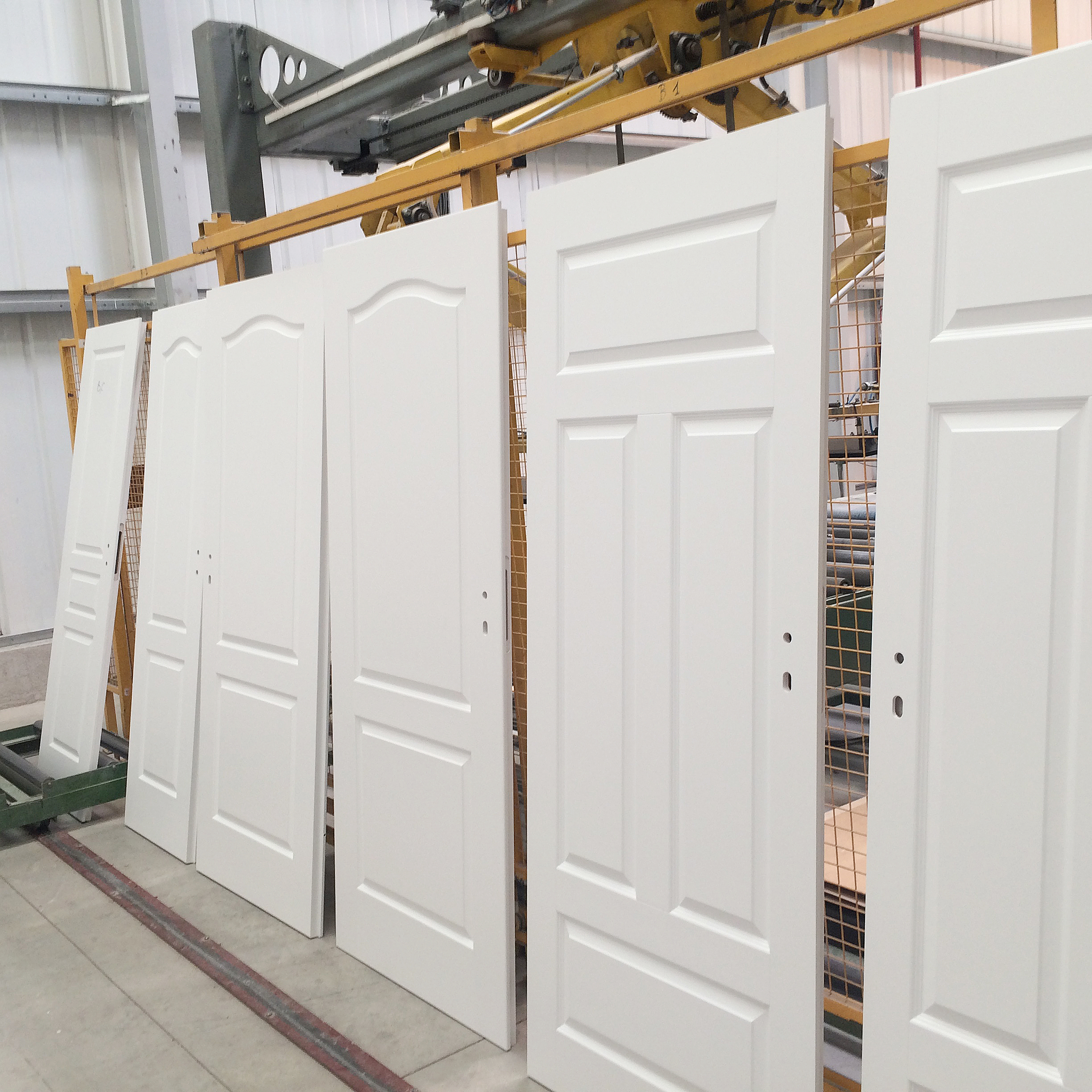 Manufacturers already making successful use of this coating include Porta KMI Poland, one of the leading door manufacturers in Central and Eastern Europe. The decisionmakers were persuaded by its high surface quality and outstanding ability to smooth out unevenness, as well as the less visible fibres of the processed MDF/ HDF substrate. Its mechanical and chemical resistance also do an outstanding job of meeting the demanding requirements in this field.
"Industrial coatings for interior doors make up an important segment for us," says Carsten Lauth, Strategic Business Director Interior Wood at Teknos. "We can offer our customers a tiered range of products. From economical volume production or maximum surface quality, we have competitive solutions for a wide range of requirements."