More environmentally friendly KORRO AQUA revolutionised comfort at work
Environmental credentials, occupational safety and the comfort of employees are decisive factors in paint selection. Ruukki Metals (current Tibnor) replaced solvent-based paints with water-borne KORRO AQUA 2741 Prefabrication Primer, 15 years ago.
Jukka Kokki supervises as the surfaces of structural hollow sections are being treated on a shot blasting and painting line that is about a hundred metres long. Products are used as building frame structures, bridge structures, railings, frame structures of machines, lifting equipment and transportation equipment, and pillar and mast structures.
Jukka has had the opportunity to monitor the effects of paint product development from the point of view of an engineering workshop worker.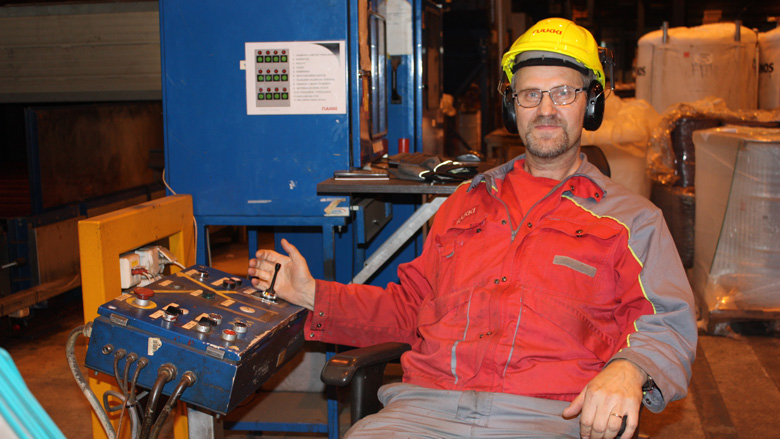 "Previously, the smell of solvents spread through almost the entire area of the hall that covers two hectares. A water-borne paint does not smell, and it is considerably more pleasant to work with", Jukka Kokki says.
Very low VOC emissions
Ruukki's Hyvinkää-based branch was one of the first to take a water-borne prefabrication primer into use in Finland. Corrosion tests were carried out in cooperation with Teknos.
"Thanks to water-borne KORRO AQUA, we could avoid making expensive investments, as the continued use of solvent-based paints would have required the building of an expensive combustion plant", says Production Manager Ari Nevalainen.
"Solvents and transfer pumps were located inside a closed brick building that was built for flammable liquids. No separate storage space is needed for water-borne paints and pumps, so the old pumping and storage facility could be demolished. Due to speedy paint deliveries", it is not necessary to store extra paint", Nevalainen continues.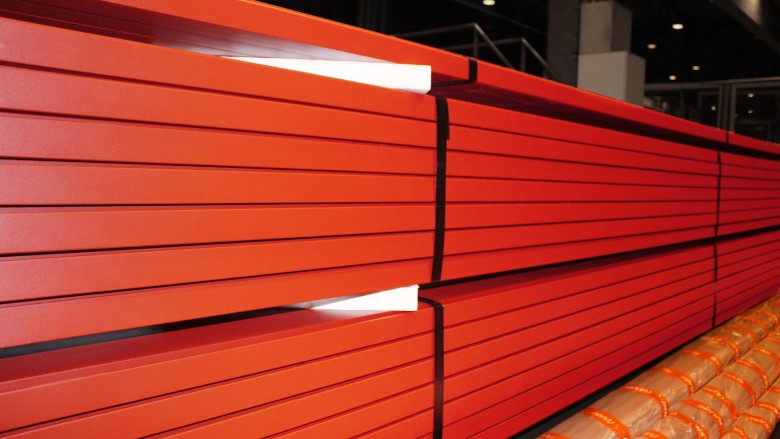 Easy to use
One-component KORRO AQUA is extremely easy to use. The equipment is simple, and there is less paint loss than when two-component paints were used. Due to a short drying time, KORRO AQUA is also ideal for use in automatic lines.
"Although the exchange interval of filter cloth is slightly shorter when KORRO AQUA is used, the need for cleaning pumps and piping is significantly less frequent than when a solvent-based paint is used", Ari Nevalainen states.
KORRO AQUA can be overcoated with the most common paint types; there is no maximum overpainting time.