Robust coatings to withstand the harshest conditions
We have been using wood in construction for thousands of years and today it remains as one of the premium choices for achieving a high quality, beautiful façade to any building
From traditional or modern, left in its natural state or luxuriously finished, cladding not only contributes to the aesthetic finish of a building, it plays an important role in their structure by transferring wind loads, impact loads and self-weight back to the structural framework.
We provide an extensive range of protective coatings, including fire-retardant coatings, that are available in both opaque and translucent finishes. Our high performance products have been developed to help cladding withstand the harshest climates and protect the timber from UV-light, rain, humidity, cold and heat.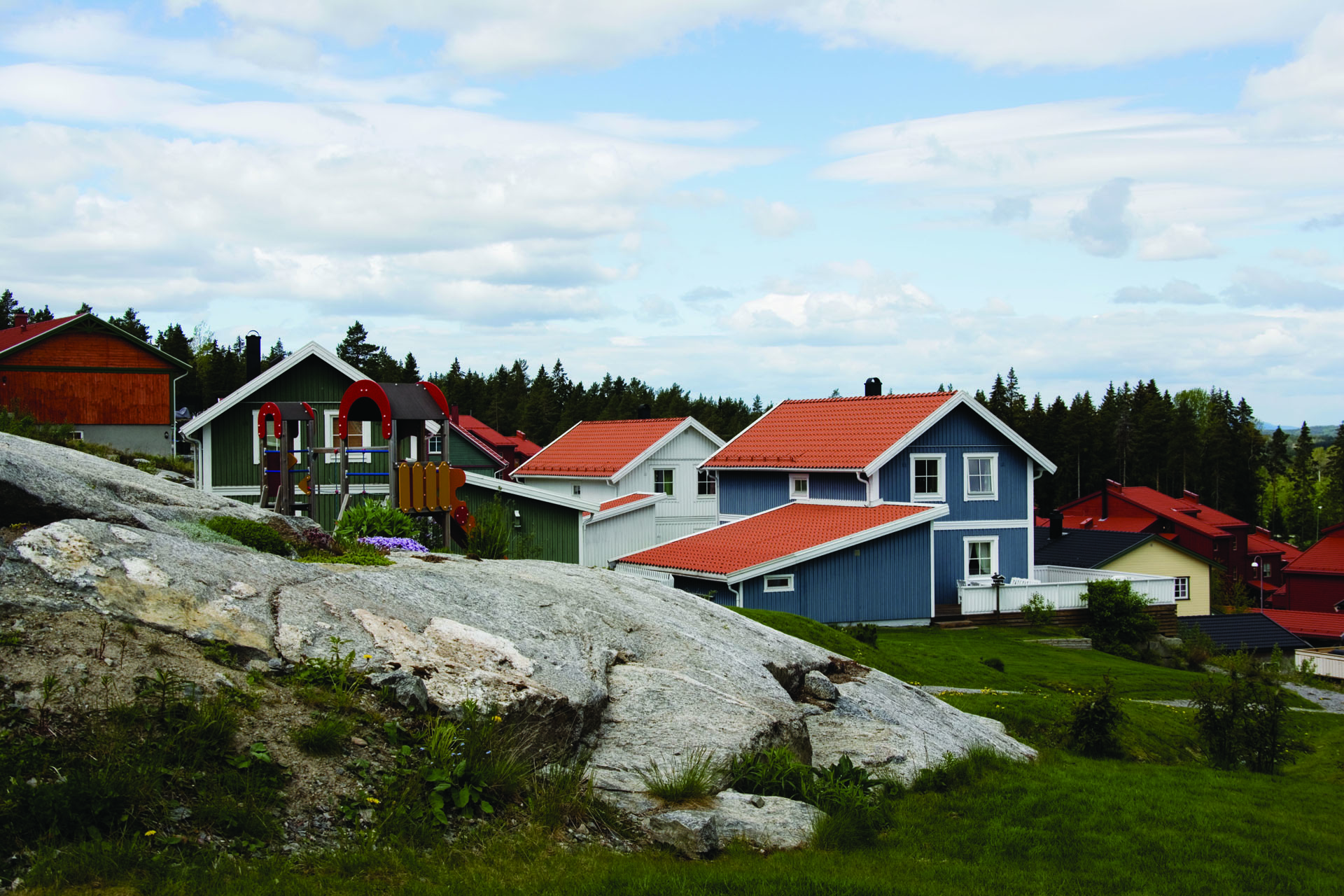 Standard cladding
We have extensive experience and a strong focus on developing effective coating solutions for cladding manufacturers. Due to exposure to moisture and sunlight, uncoated cladding will weather and turn silver/grey over time. Our coatings have been developed to achieve durability and protect against wood discolouring fughi and UV-light.

Fire-retardant cladding
The risk of fire to timber structures is huge due to the highly flammable nature of wood. Fire retardant coatings have become an essential consideration in the industry to help protect against, and minimise the damage caused by fire. Our innovative TEKNOS FR FACADE coating system with TEKNOSAFE 2407 provides a protective layer which insulates the surface of the wood from heat and oxygen and prevents the flammable gasses of the wood being released. This technology enables wood to be used in areas of construction where health and safety restrictions have previously prevented its use.